I picked a random kanton in Switzerland an am off to explore it tomorrow!
Schaffhausen in the kanton pretty much most Northern, and almost completely surrounded by Germany.
The capital is, well, Schaffhausen (no surprise there).
(
http://en.wikipedia.org/wiki/Schaffhausen_%28canton%29
)
Then it is off to the only German city in Switzerland... how is that possible? Poor Büsingen is totally German, but it is seperated from the motherland by a strip of land and Dörflingen. The smallest the strip gets is 1 KM.
(http://en.wikipedia.org/wiki/B%C3%BCsingen)
So that will be a 24 minute bus ride to check out that town... hope they take my GA :P
I also want to check out Stein am Rhein, a 24 minute train ride away from the city... it is supposed to be beautiful.
(http://en.wikipedia.org/wiki/Stein_am_Rhein)
Just a mini adventure.. and a good excuse to take a million pictures.
Explanation and map of Büsingen and how it works.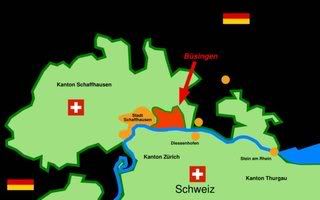 Stein am Rhein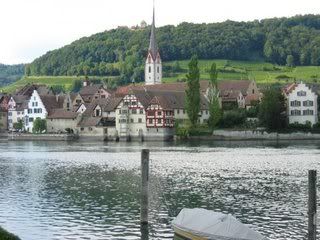 The town Schaffhausen.
Büsingen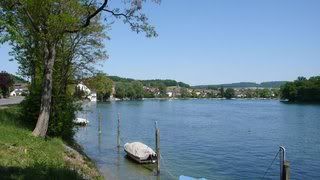 Stay tuned for my own version of these towns and how I interpretted them and took them in through my camera...