March 4, 08
1570 - King Philip II of Spain bans foreign Dutch students.
What is going on in my life? What??

Eh. Let`s see there.
Theatre has been taking over on overdrive... performances
all the time
. One thing I think I don't like is that the play we created, well, they had us perform it for the entire (ENTIRE) school.. during school time. And kid's who don't want to see a tradgedy play can be the worst audience.
What are you supposed to do when they are whispering in the front row? Yes. Ignore them. But then you, meaning I, tend to get a bit more self concious.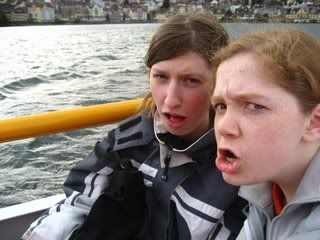 Coni and I... faces?
Coni, one snazzy amazing Swiss friend, got a GA! And I am stoked. I can finally see Switzerland with someone from the land... and work on my German.
We went to Thalwil and then hopped on a train to Hourgen or something.. and then hopped (boing!) on a boat on the Zürisee (Lake Zurich?). It was just an hour of what to me, is bliss. Just realaxing. Not having to do anything...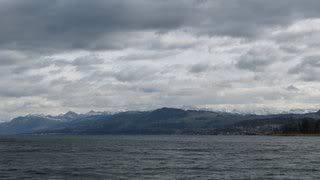 Hit isch Coni mit miär ufem Zürisee ga schiff fahrä.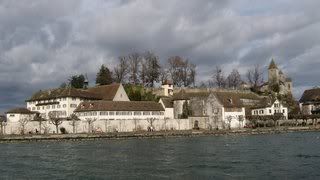 Approaching Rapperswil.. such a sweet town.
And finally we got off in Rapperswil. Rapperswil is a quaint, decent sized town filled with history, culture, and great architechture. Worth exploring for a good one or two hours.. depending on if the shops are open.
We just went there for a short walk before heading home on the Voralpen Express.
Overall, a good day.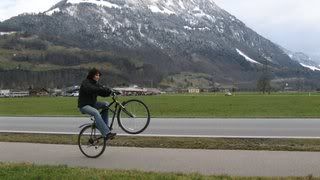 Jorge.. being awesome.
Yesterday, went to Jorges.
We decided to go for a bikeride to Giswil.. which ended up being a bike ride around the entire lake we both live on.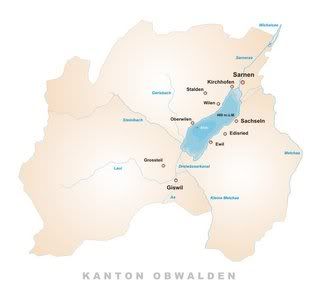 Map of Lake Sarnen...

Only a little over and hour.. and we both agreed that we need to do it again.
Just in that small period of time, we biked along the gorgeous blue Sarnersee with the mountais towering in the background. The rode through a semi quaint town. Coasted through a wooded area to be rewarded with a sweeping view of the area... and what I have come to consider a home.
Not many pictures from that trip.. to busy riding.
And overnight.. from blue skies, we no have a ton (TON!) of snow.. well, quite a bit. And it is still coming. Today I am heading to an International Film Festival.. should be grand.
View of some random place on the train ride home from Rapperswil with Coni.
I don't know how to improve this year. I am loving life.
Taking the time to explore.
Seeing what there is to see.
Getting out of the house.. even if it is just to go around the lake.
Yeah.. I am not ready for this year to end yet.