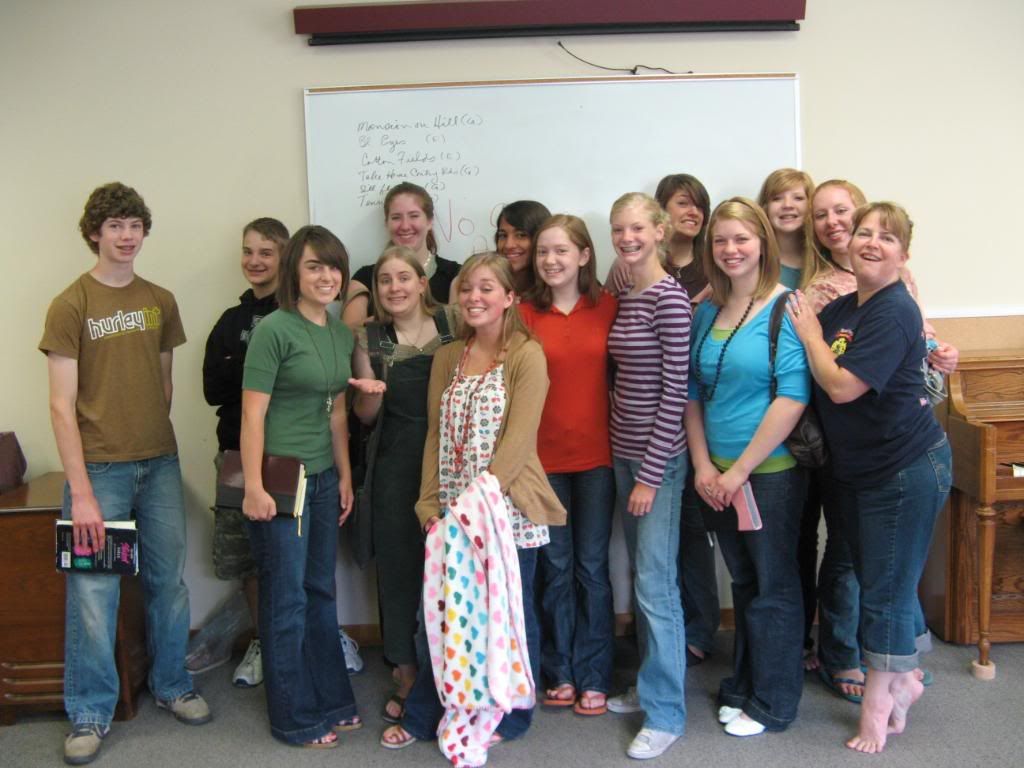 [some amazing amazing amazing people]
I'm going to be honest with you... let you in on a little secret.
Saying good bye isn't nearly as hard as I thought it would be.
There... I said it. I admit it. I thought I would be an absolute wreck today.
Today was my last Sunday at church... and that's pretty much where my closest friends are.
And I've said good bye to so many people, but when you're surrounded by friends and people you love and so happy, it seems like there's no time to be sad.
I did not shed a tear today.
Sad, I know.
But I know what I have to do... and I know that a year, well, it's not the end of the world.
Once I get on that plane, I guess I'll get that *oh interjection what have I done?* moment.. but for now, I'm just excited and sooo ready to go!
"Without the 'me'... it's just be aweso-!"



[a t t e m p t o n e]

[a t t e m p t t w o]